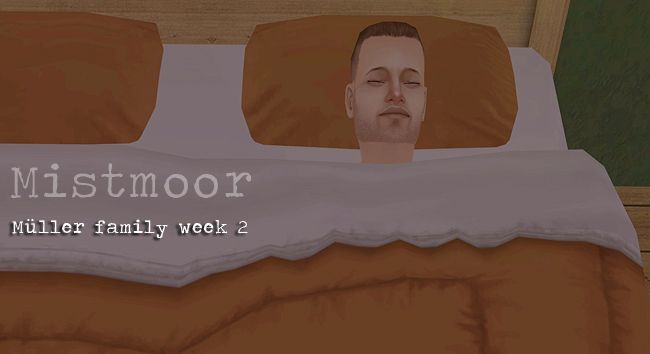 Engelbert is having fun on his own.
And Benji is still alive and loved.
Engelbert is working in the Law career.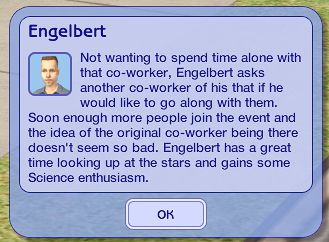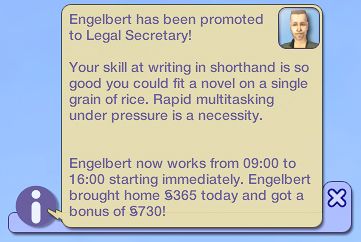 Way to go!
Harris and Engelbert are best friends.
This is their most common activity.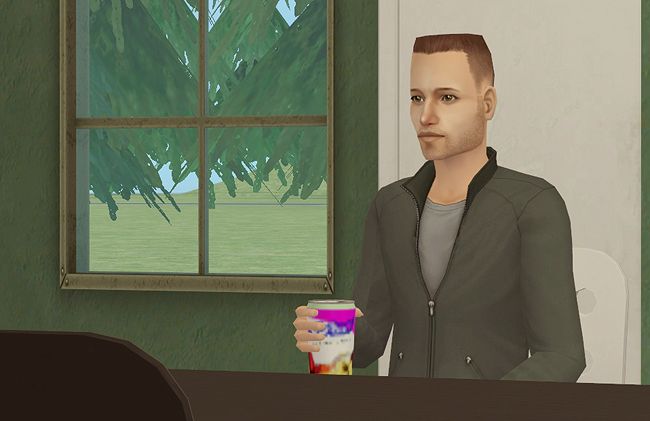 Even with Benji it's very quiet in this house.
New car and new suit.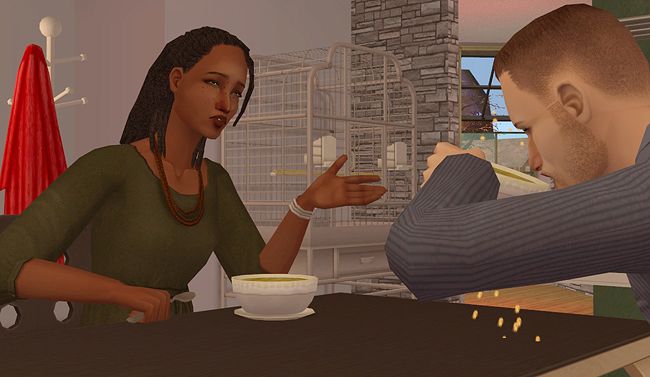 Elsie is also a good friend. She comes by to chat every other day.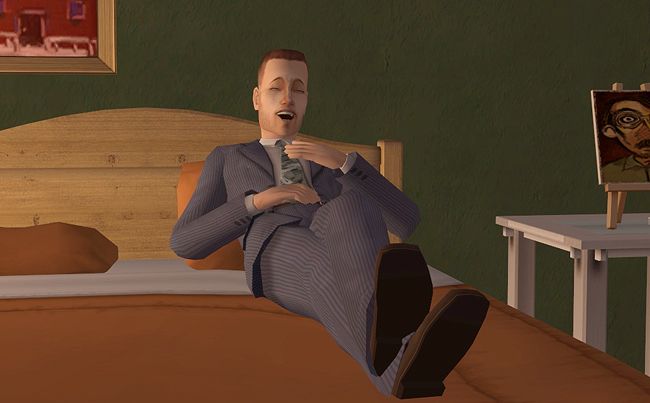 Why so happy?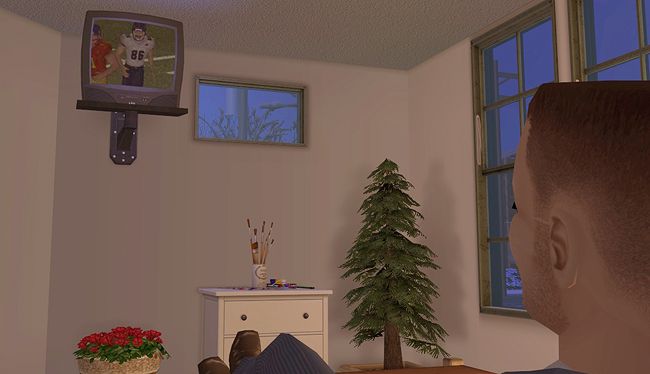 He got a TV! Now he can watch lots of sports (OTH).
To fill up the house Engelbert bought a bird and named him Toto.
You're one happy bird Toto! :)
It's winter in Mistmoor. Quiet and soothing.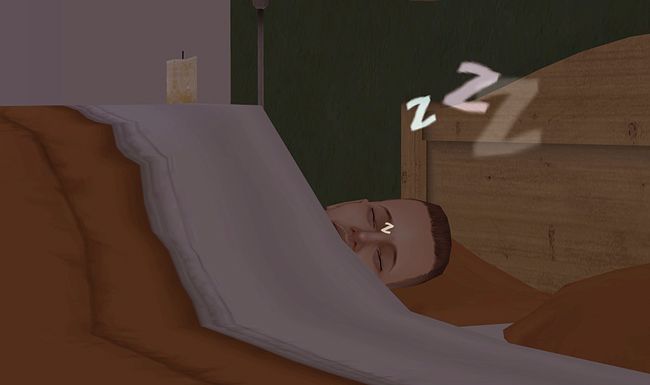 Sleeping alone.
Handsome Legal Biller.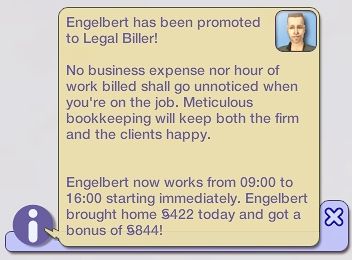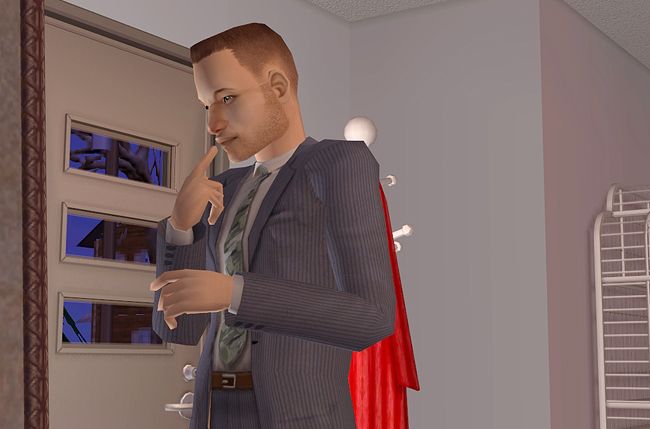 Working on the charisma skill.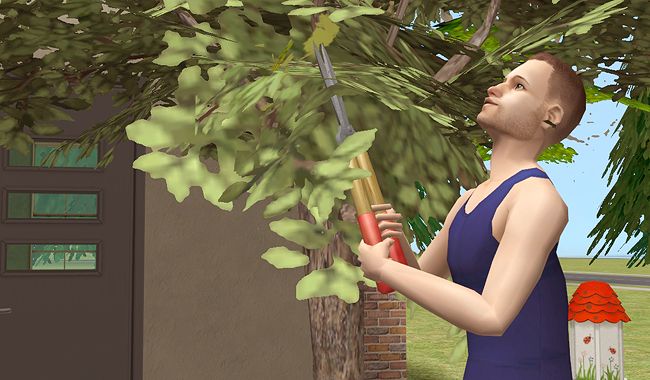 And then spring came.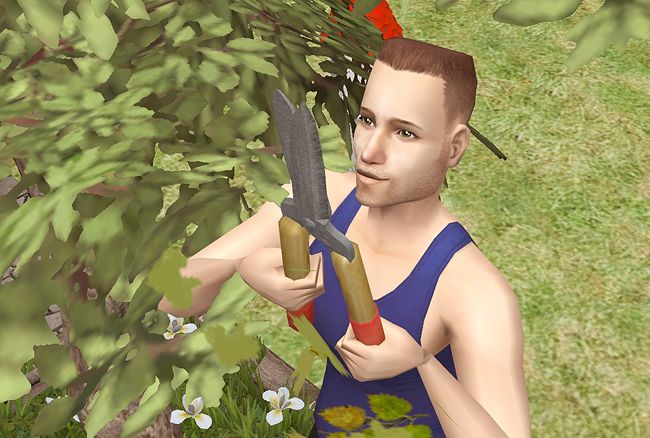 Toto tried his wings.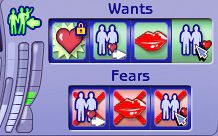 I feel sorry for Engelbert all the time. He is such a family guy and there's no girls for him. :(
Will there be more bones?
Nope, but he hit a pipe. Engelbert is the worst treasure hunter in the history of sims!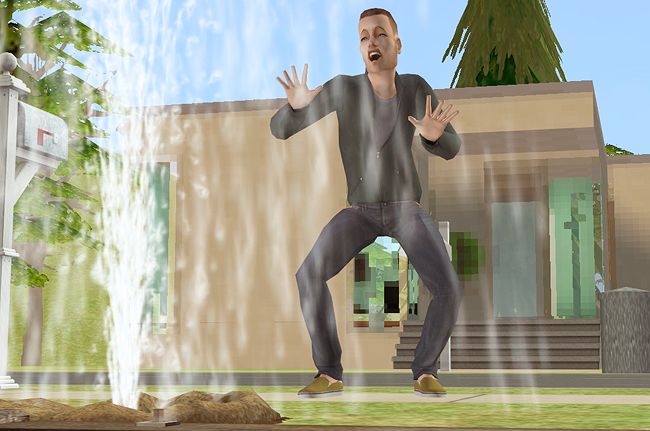 Yeah, you take care of that clever guy.
*facepalm*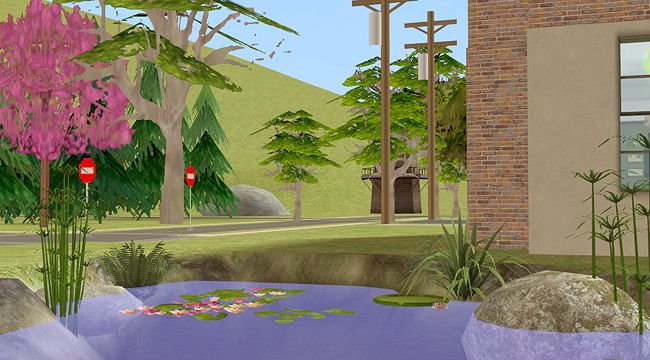 He needed something more to do and a food source so he got a nice pond in the backyard.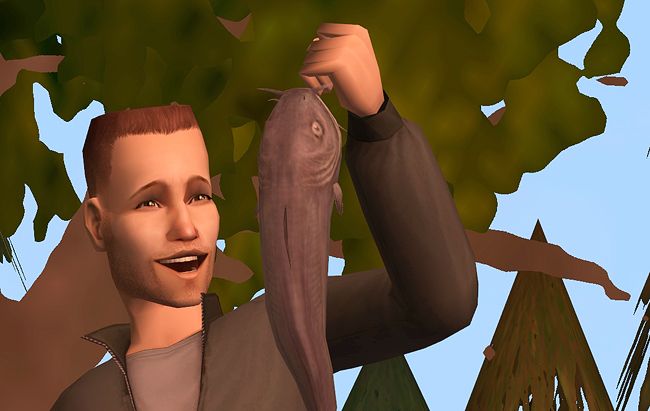 :D

"Maybe there's more people on other planets. I really want to meet new people no matter if they're humans or aliens."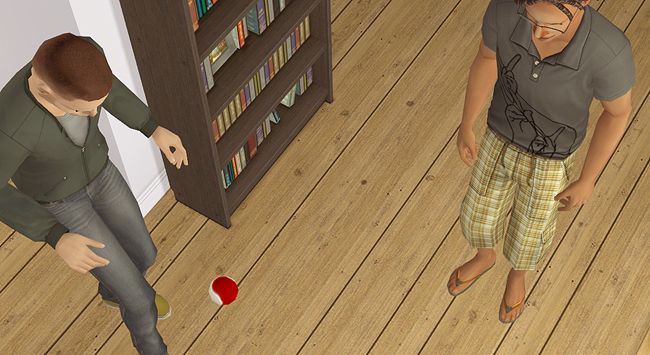 What guys do.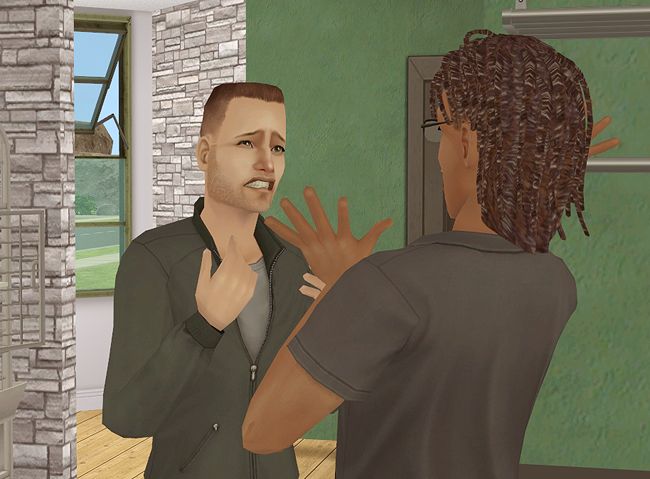 Engelbert:
I don't know what to do with all my time! I want a family, like, now!
Harris:
Haha! (laughs hysterically) You don't know what you're asking for. Take it easy pal, feel the freedom you have.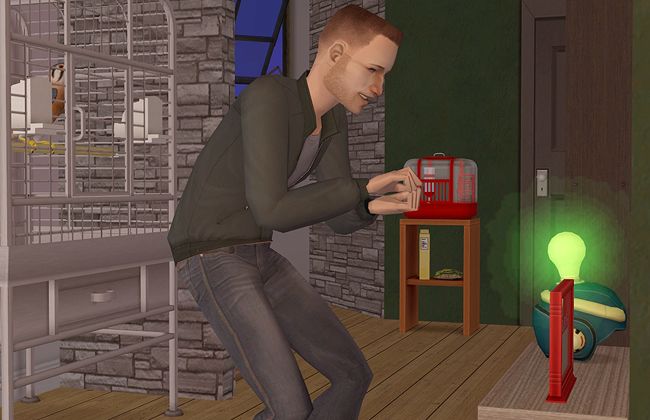 Engelbert celebrated the end of a good week with some new animals.
This time he got some ants. Welcome to a loving home guys!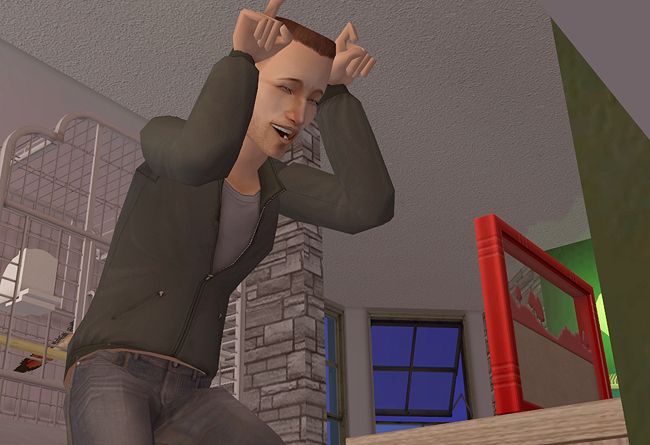 I'm going to be envious of the future kids of this man. I want a dad like this too!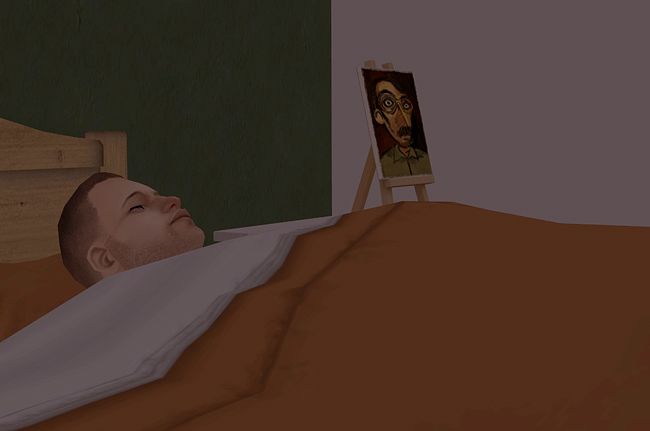 But for now, Engelbert sleeps alone in his house of animals. Sweet dreams!
Notes: I really want to unlock townies before I come back to Engelbert. He deserves some sim love and a family. Fortunately I think it's going to be fairly easy to do so. :) Next up is summary post with family portraits. Stay tuned!
Current Mood: accomplished