It's the end of week 1 and to sum things up here comes family portraits and Mistmoor stats: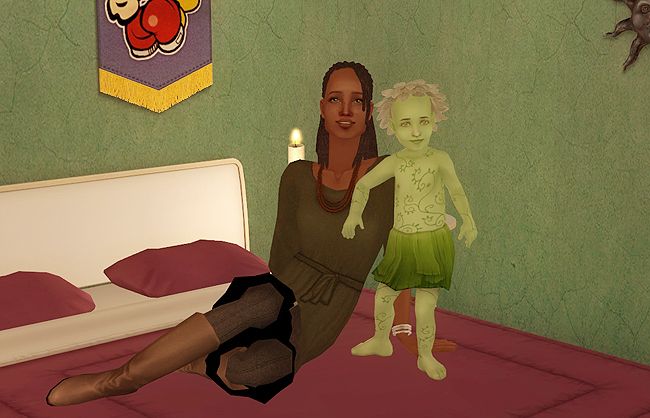 Elsie and Freya Hall -
Elsie, our founder, lost her job in the politics since she accidently turned into a
plantsim. She got Freya just after being fired and Freya made her life seem brighter again. She knew she
would fail to make her town prosperous if she couldn't work and being a plantsim she couldn't keep her job. In the end of her first week she managed to get a poison from a strange gypsy lady that turned her into
human again. All is good, but what a waste of time! In Elsie's mind that is. :)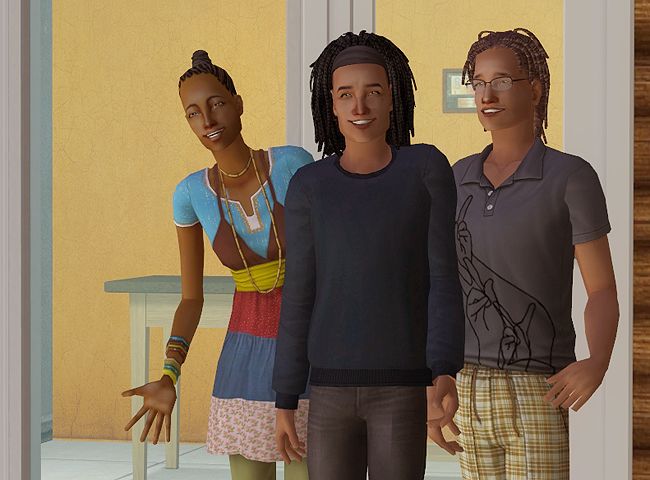 Piretta, Cardiff & Harris Osheai -
These three siblings turned out to be a creative and productive bunch. Cardiff
and Piretta spent most time sewing pot holders and Harris found out that tinkering was his OTH and thus he
started learning mechanics. He managed to maximize the skill in the first week. Cardiff decided to start the towns
first home business selling some of the sewing projects he and Piretta made.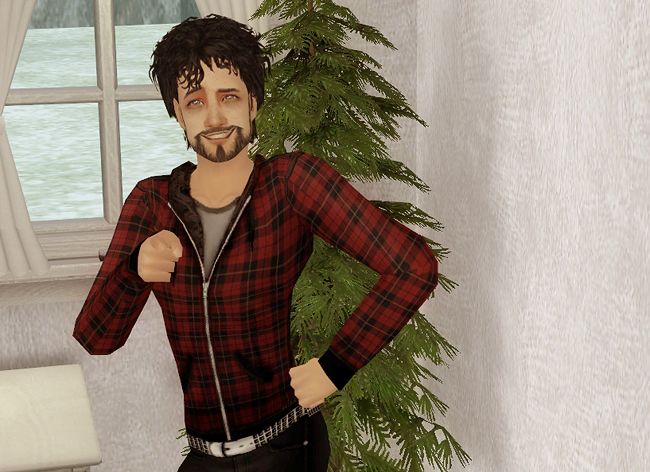 Sam Jernigan -
Sam surprised us all when he turned out to be such a ladies man! He couldn't make up his
mind between Aofie King and Piretta Osheai. He also spent lots of time fishing and building fishing skill since
his LTW is to reach the top in the Oceanography career. Piretta found out about Aofie in the middle of the week
and that may have been the turning point for Sam. He couldn't help but think about Aofie all the time, when he
didn't think about food that is!
Blake, Anne, Leo, Aofie, Serena, Catherine, Nelson & Dylan King -
Oh, yes, that's a lot of babies!
First out in the baby factory were Catherine and Harris. She gave birth to a beautiful boy named Nelson.
When it was Anne and Cardiff's turn there wasn't just one baby boy but three! Aofie on the other hand
gave birth to a sweet girl named Serena. The father? Sam of course. In the beginning of week two we will
have a bit of moving around so that all these kids aren't in the same household. Productive is the least
you can say about the first week in the King household!
Engelbert Müller -
Engelbert is a family sim who dreams about a long and love filled marriage. He has
not found the love of his life among the ladies in the expedition though so he spends his first week without
that kind of lady company. He gets himself a worm-rat named Benji and that pet gets loads of love! Engelbert
also started working in the Law career and became friends with Elsie and best friends with Harris. He also
started working on his logic skill, looking through the telescope, maybe his future babies will come from above?

-----------------------------------------------------------------------------------------------------------------
Stats Week 1:
Households: 5
Playable Sims: 15
Community Lots: 0
Sim Multiplier: 1
Population: 15
Fires: 0
Burglaries: 0
Electrocutions: 0
Earned CAS Sims: 0
Townies: Locked
Careers Spots: Politics, Law
Unlocked Careers: 0

-----------------------------------------------------------------------------------------------------------------

Notes: It has been a blast playing this first week in Mistmoor. I only wish I had a better terrain, this one is so
hilly, it's hard to place lots. I'd like to thank everyone who has read and posted such lovely comments! I can't
wait to start playing week 2. New family constellations and hopefully new additions to the city!