Remember Bronwyn? Well, Fawn sure can't forget about her!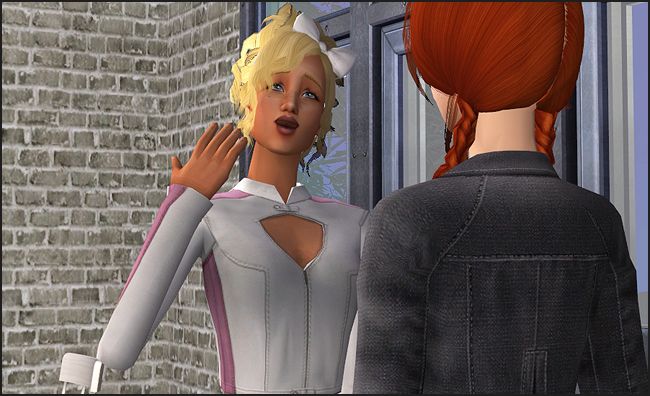 Fawn wasn't drawn to any of the guys at the dorm so I began to grow suspicious that she
might be into girls instead of boys. :)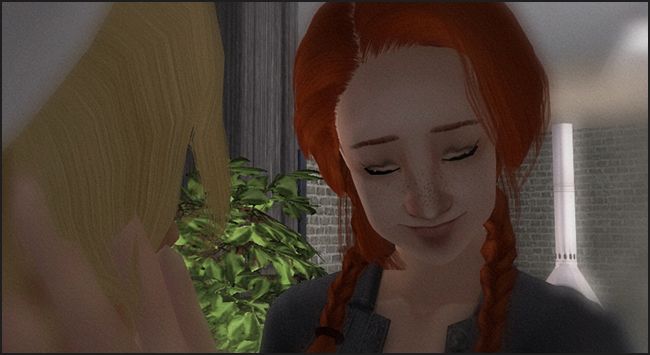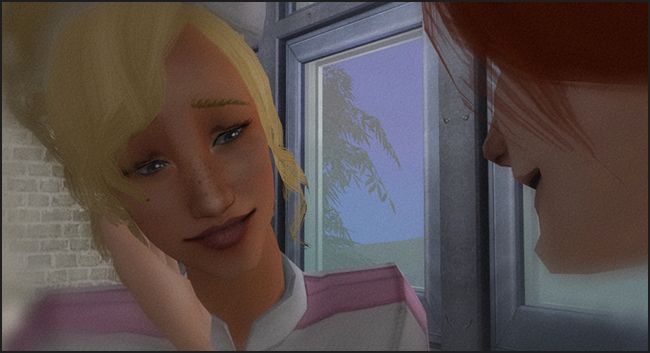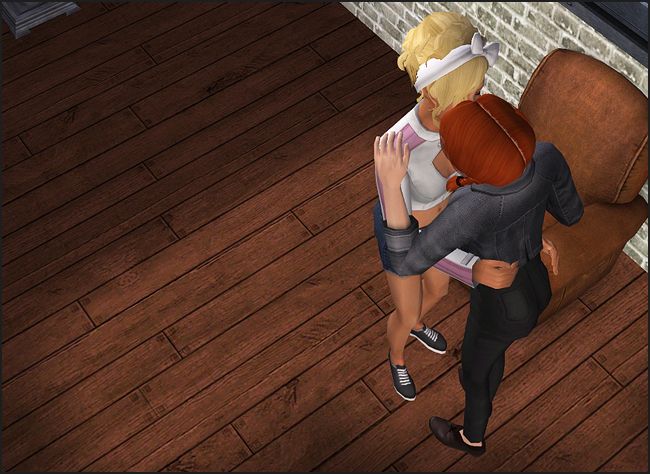 They make the cutest couple!



And they soon took every spare moment to have some "private" time in the photobooth.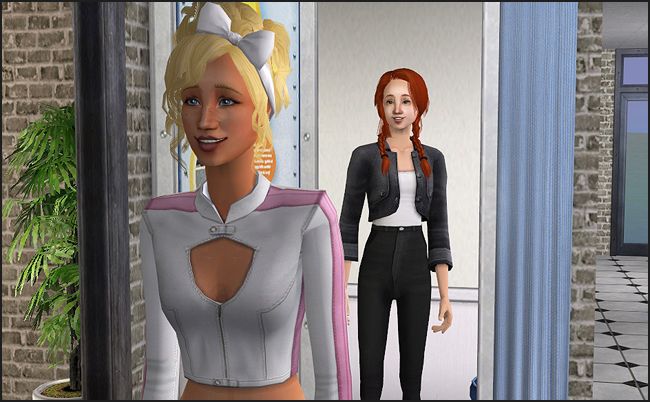 Satisfied and in love



Self conscious, YES!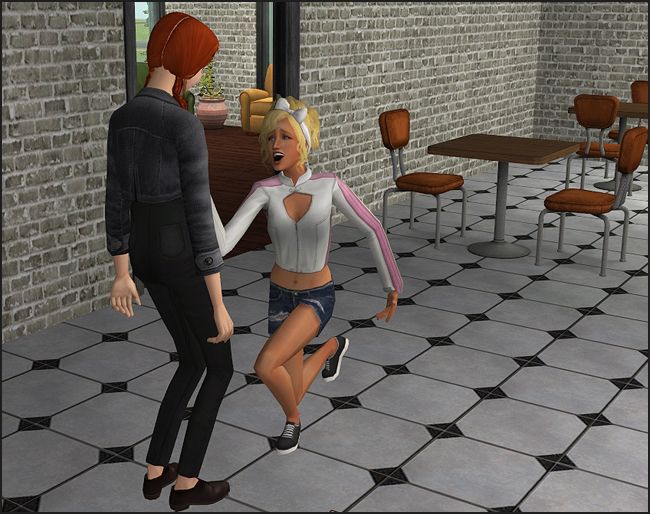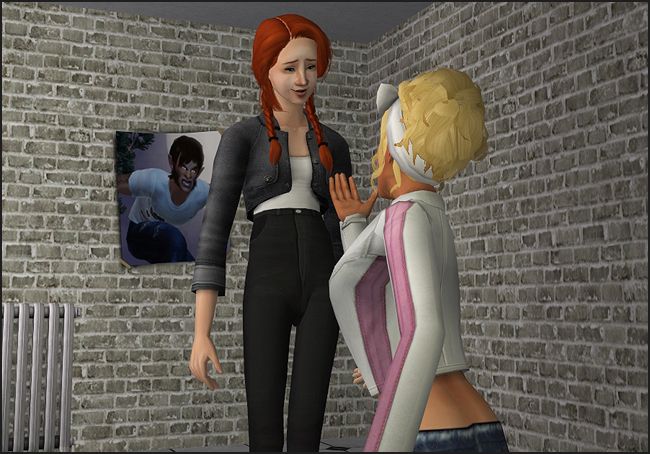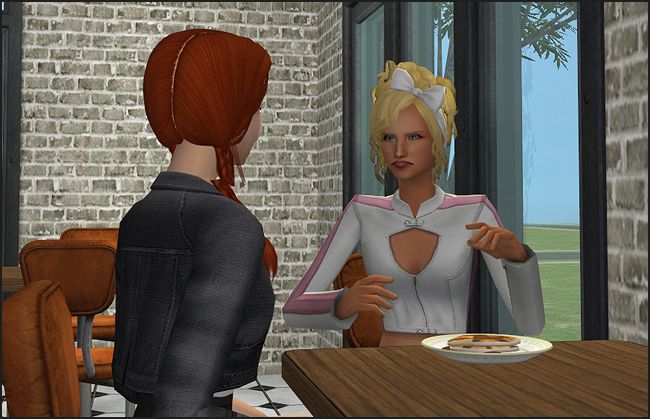 Not agreeing on everything but still..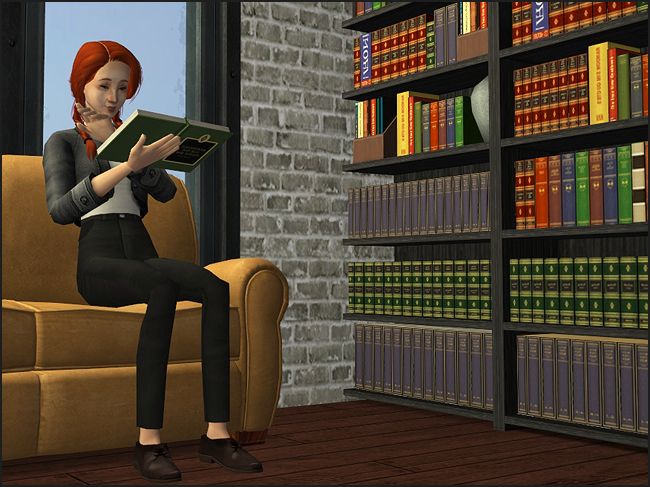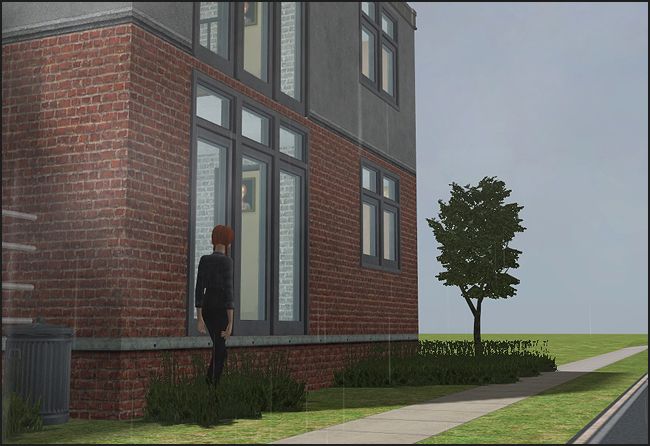 Time for Exam. Such a wonderful day.



Eryn. He got a new haircut. But why Fawn is outside her room in that night gown is beyond me!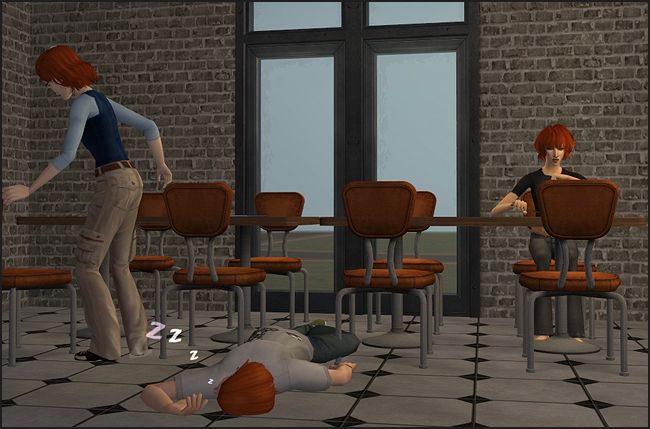 The dormies excel in taking care of their basic needs. Not!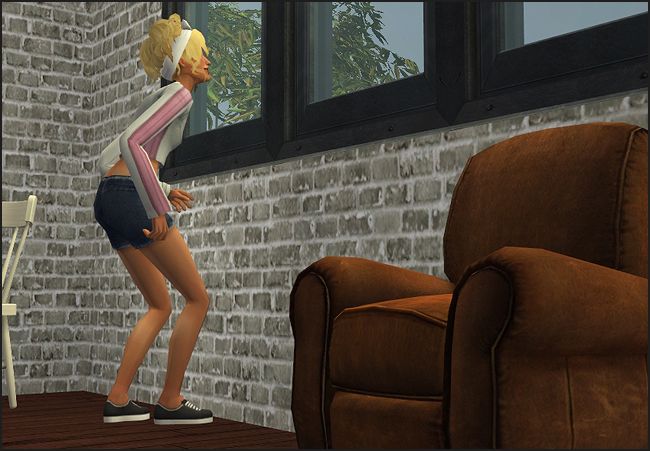 What did I just say?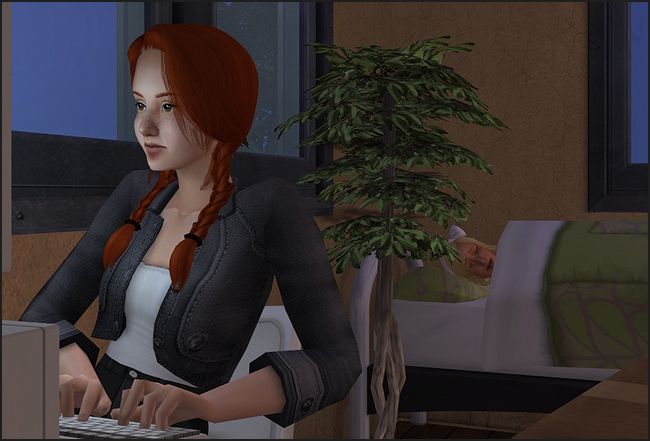 Bronwyn likes to sleep in Fawn's room when she does late night studying. It's sweet. <3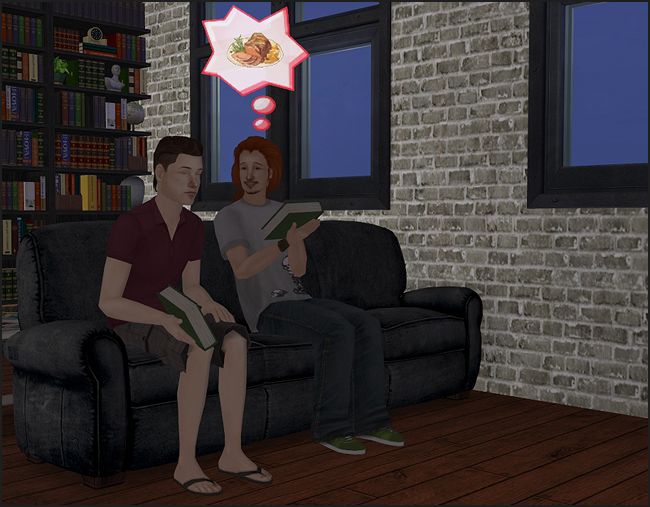 Oh, come on guys! Go eat something!



Have a guess..



Oh, and never mind Fawn's ghos legs. x)



One of the dormies has a more classy style. One can not help but wonder why she would live in
a dorm if she can afford such expensive clothing..



Great!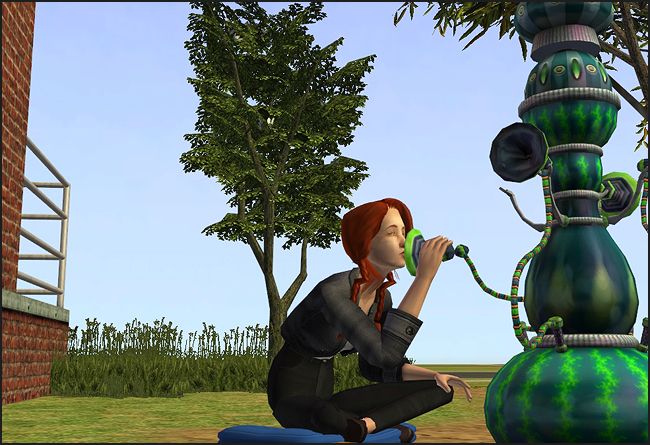 Celebrating, the student way!



Lovely times!



And what would dorm life be like without an incompetent chef?
Back at the house

Everybody waved goodbye in their pajamas, as sims do..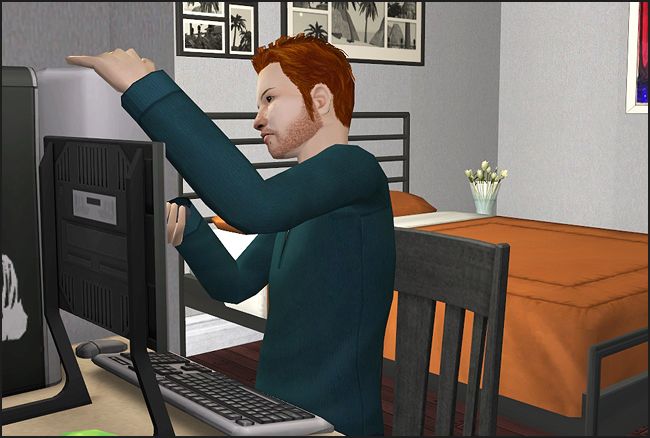 Charlie is such a popularity sim. Always on the phone with someone.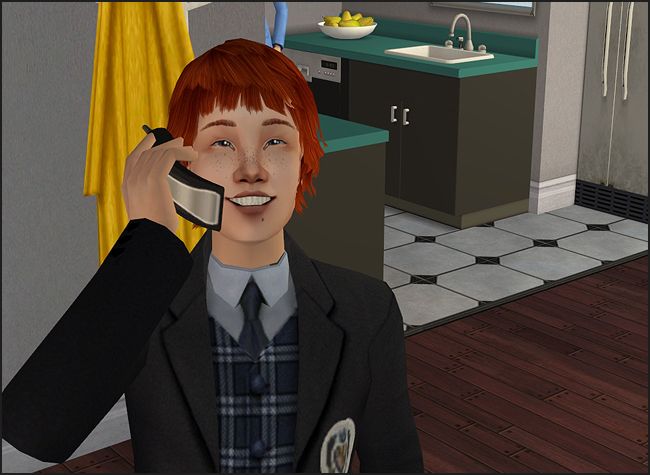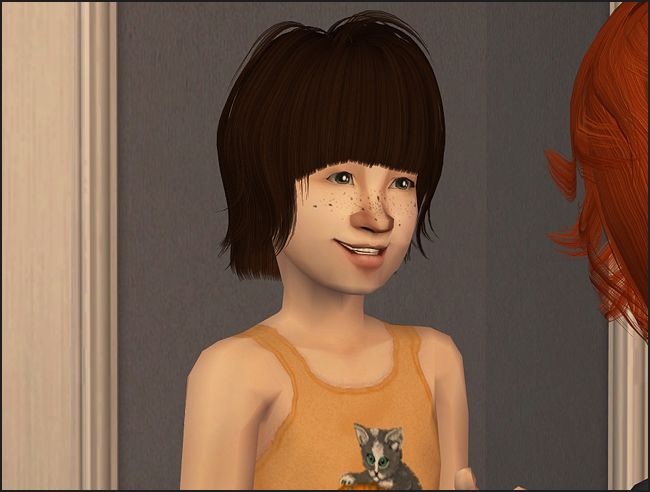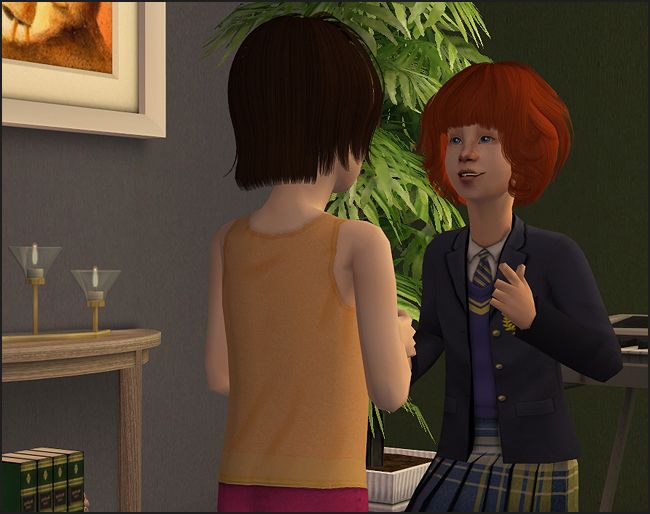 Friendship <3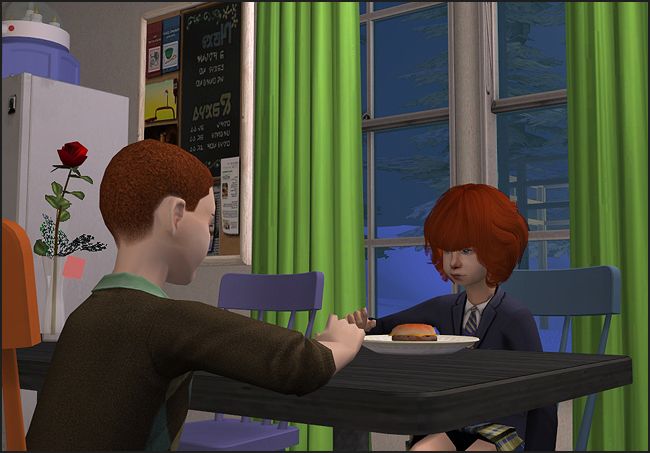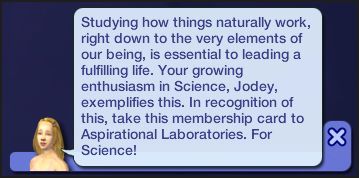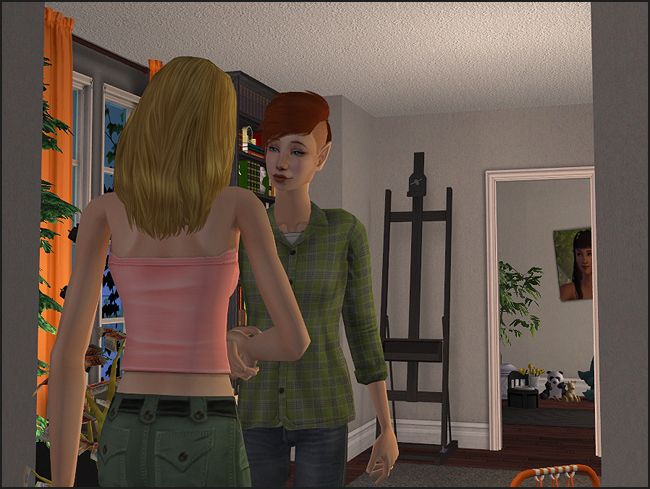 Winter has arrived.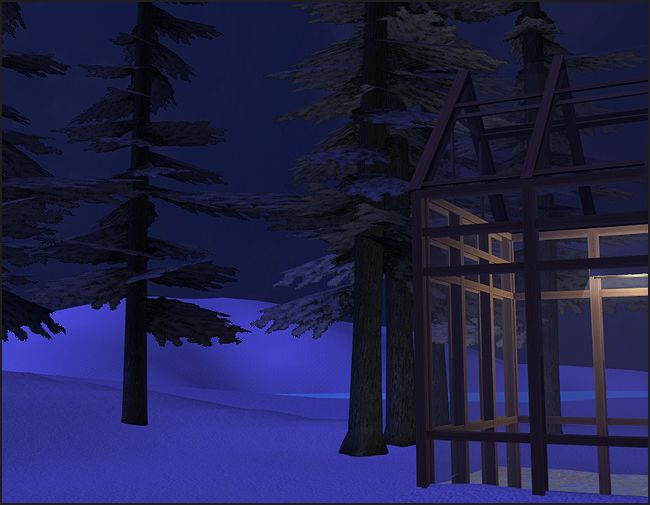 And the lovebirds keep being lovebirds. All is well.