I know I really shouldn't but I couldn't resist so here's another one. I've, as I said, created a new hood with
"minimal" custom content which is a joy to play, since it's not lagging a bit. My founder here is a pretty
girl named Jodey Duckworth.

She got a small house on a 5 x 3 lot with all the basic furniture.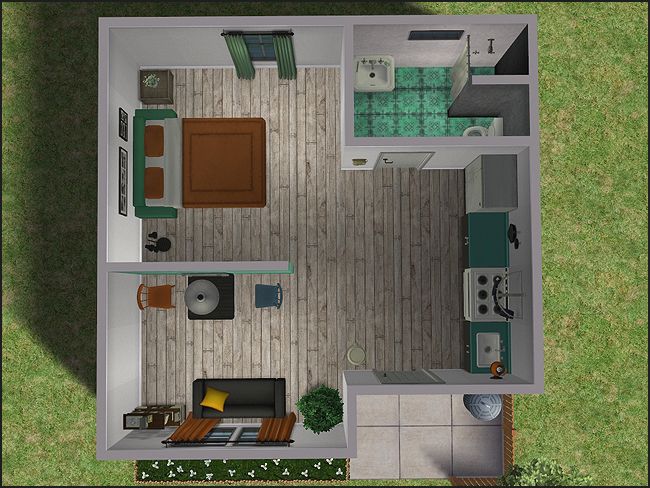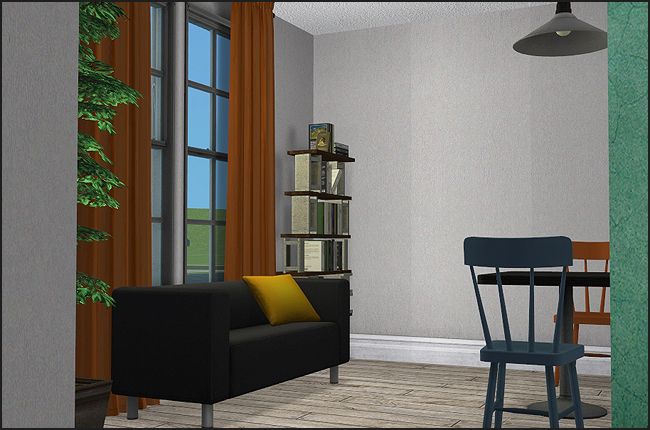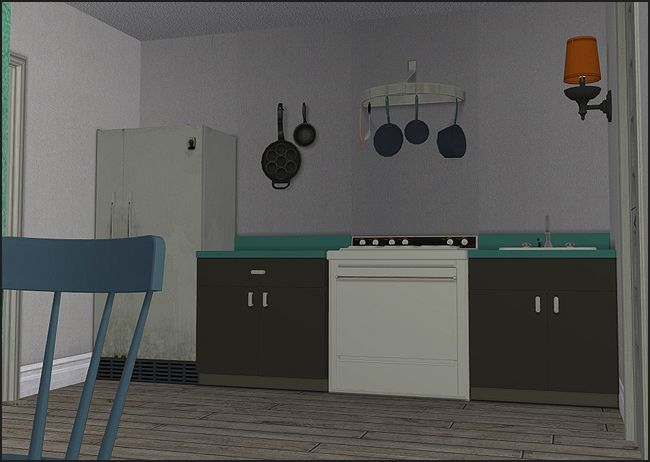 Can you tell that I love to color cordinate?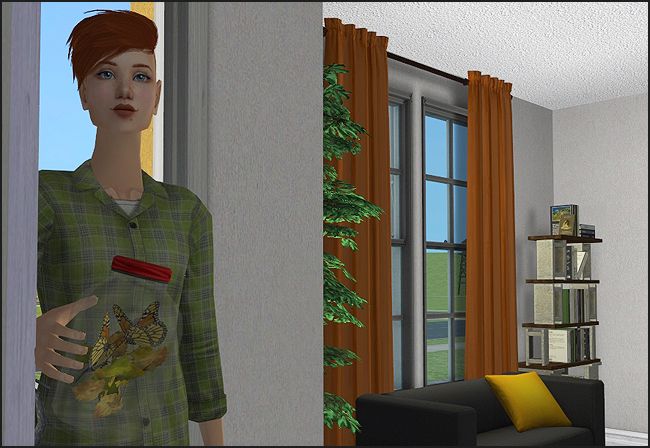 Being a family sim she immediately rolled the wants to get 1 cooking and 1 cleaning skillpoint.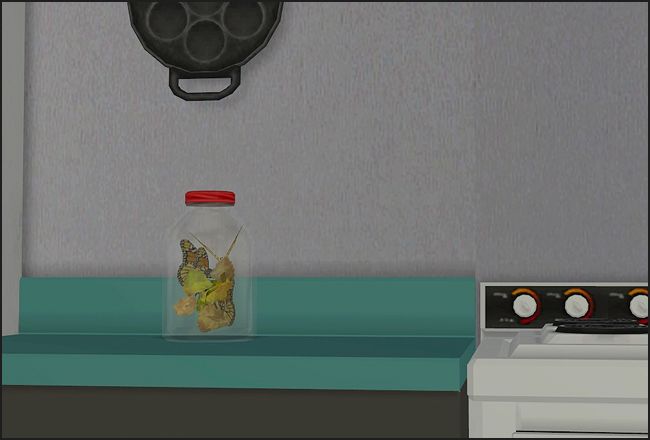 Isn't that a bit sad? Who would catch butterfly and put them in a jar inside?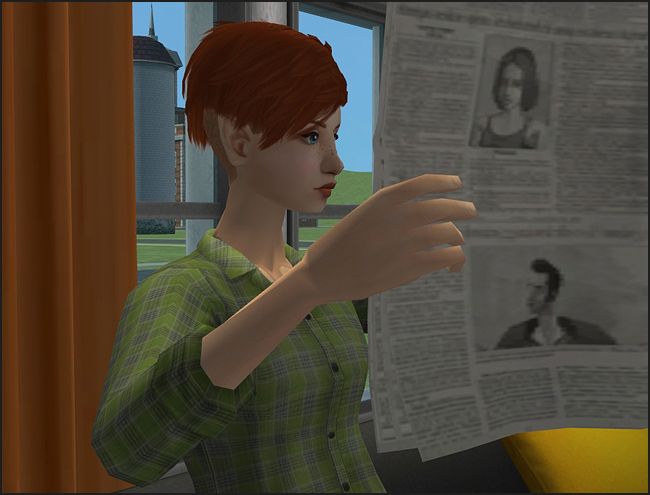 Jodey's LTW is to have six kids and get them married. I'm not convinced it'll happen. Her interests tells me she
might like a job as a journalist but there's no opening in that career the first days.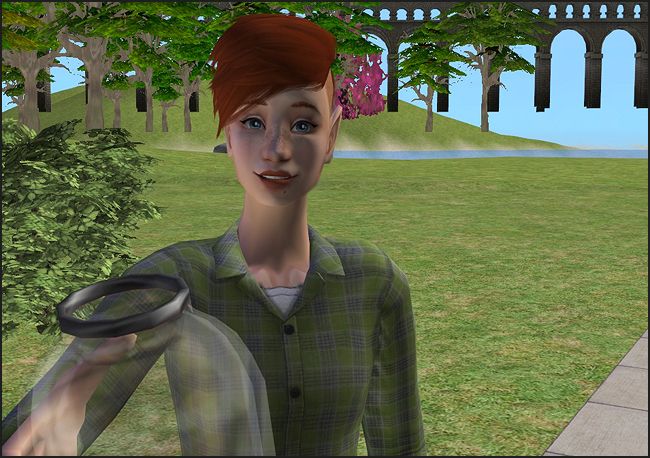 Releases butterflies on my command..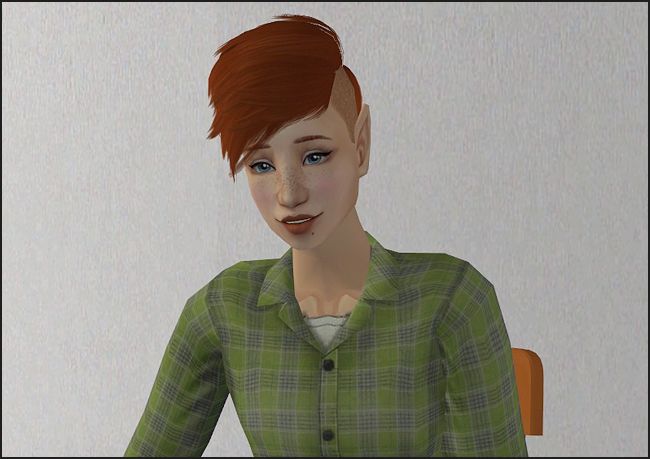 Her OTH is film & litterature. She loves writing in her diary.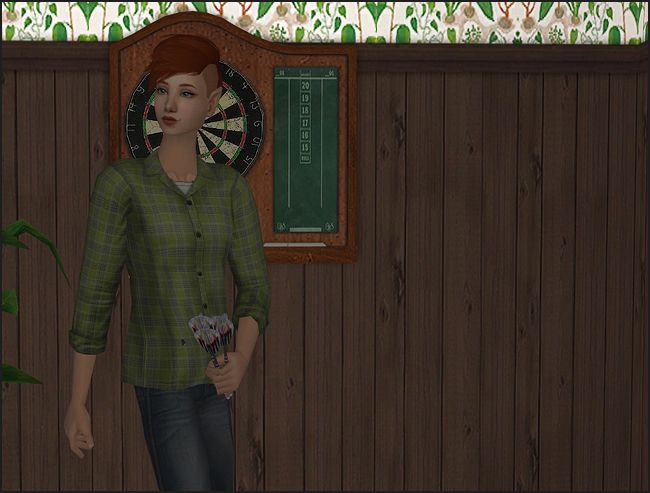 After a couple of hours of diary writing Jodey really needed to meet some new sims so I sent her to a café.



Unfortunately it seemed as if this place was a teens hangout so she didn't meet anyone interesting and kept
to herself, throwing darts.



First blind date!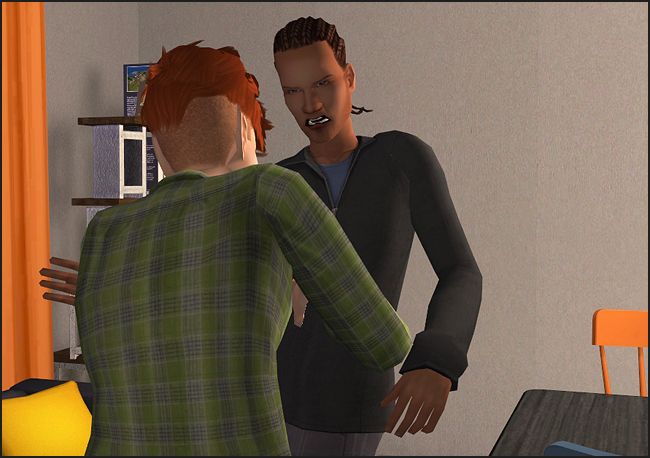 This is Trian and they have absolutely no chemistry!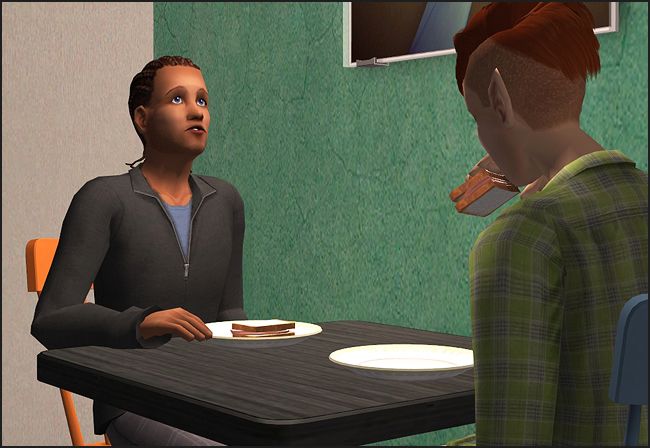 Trian:
*please let me get out of here before I die of boredom*

He is cute though.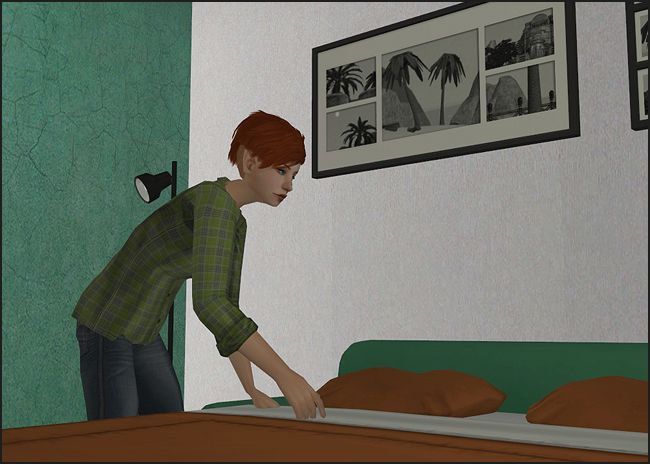 Second day!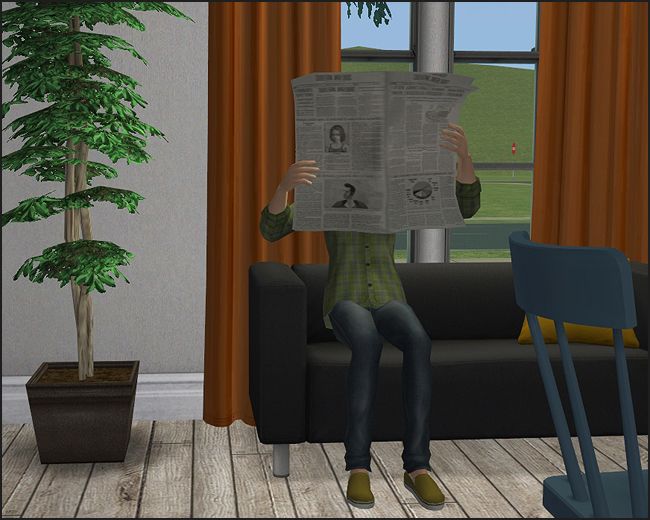 Jodey needed money and the Politics career is so well paid.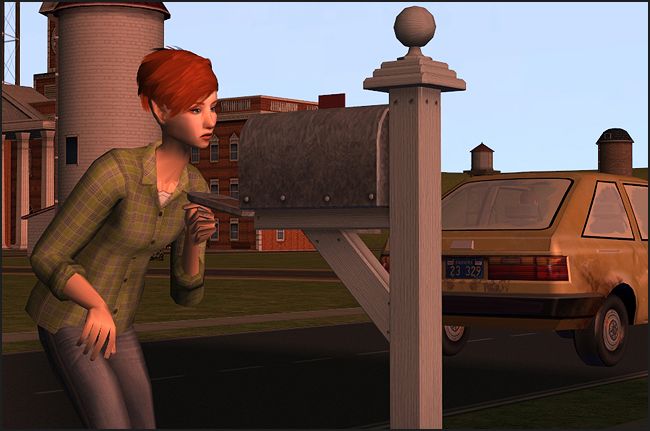 Practicing her romancing skills to be able to snare a husband and start producing kiddos.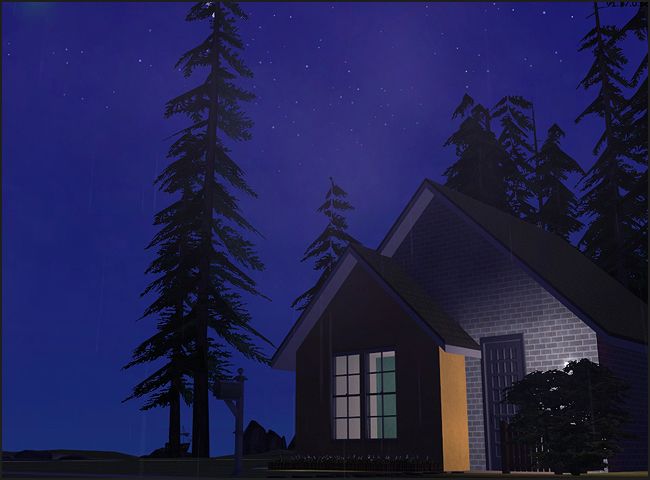 I love stars.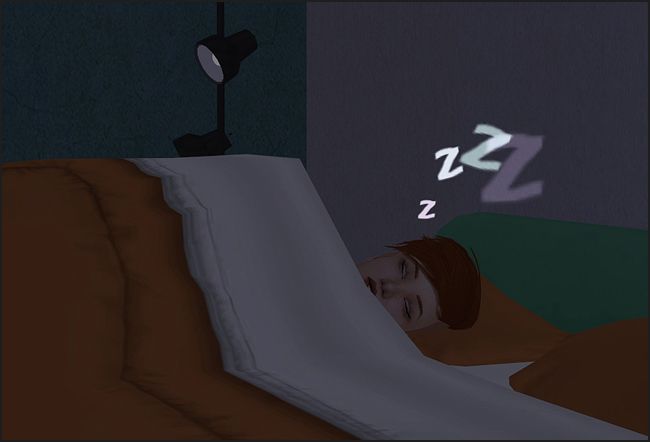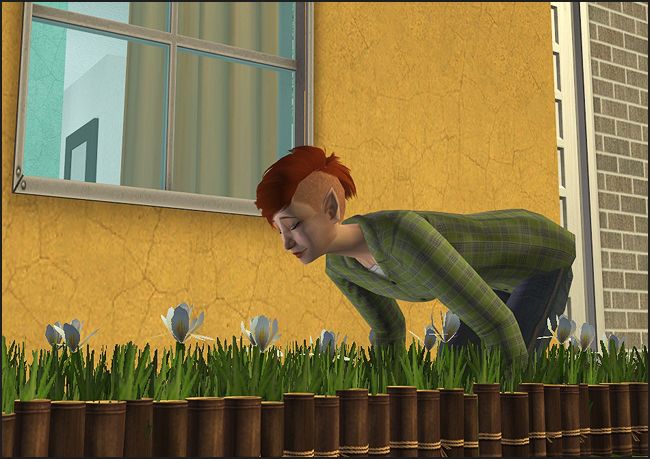 Look at that driver! She even heart farted over him when she went to work.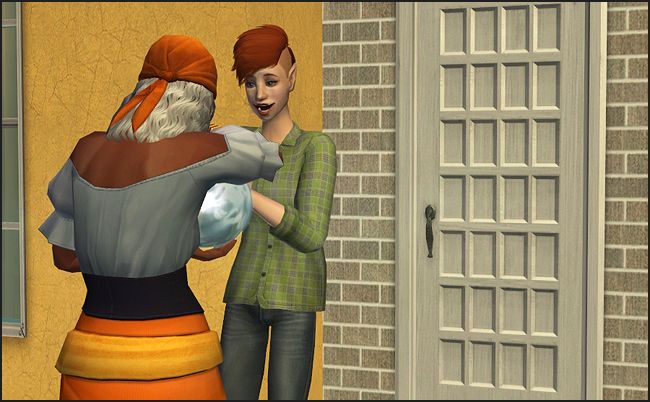 Blind date, second attempt!



Bradon doesn't understand how he was brought into this.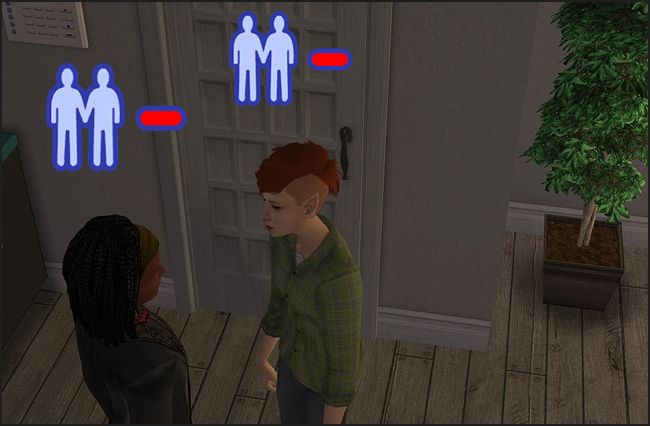 Oh come on!



They ended the date before it became disastrous. Another failing for Jodey.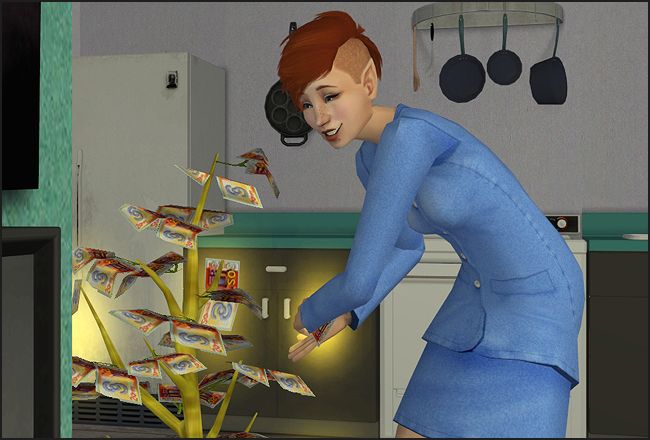 Trian came by and Jodey tried to charm him once again.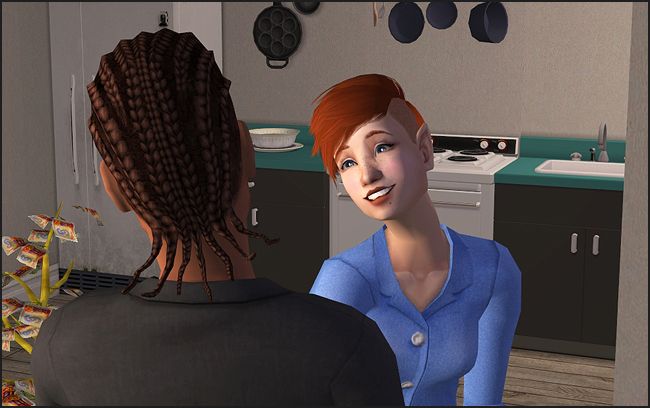 Jodey:
Please like me, I'm really cute!

But after they'd concluded that their chemistry indeed was negative they decided to be friends instead and
have a pillow fight. On another note, the tv broke which explains the smal cloud of black smoke.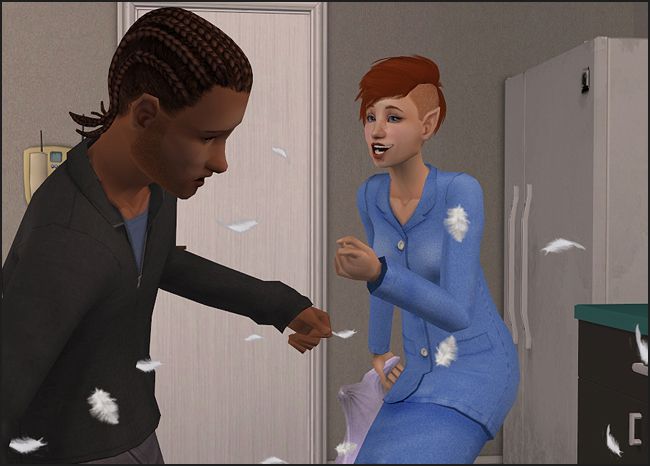 And this is were we leave Jodey for now. Let's hope the husband hunting goes better next time!